Welcome and thanks for visiting us at Dayspring!  We are a mission seeking to serve diverse needs of people in the name of Jesus.  With increasing globalization we have been developing more hospitality and language programs for people abroad.  We have retreat facilities in Rothesay, New Brunswick on beautiful Bay Lake.  This is a great place for a retreat and to get refreshed spiritually as you make new friends.
Local Programs and Services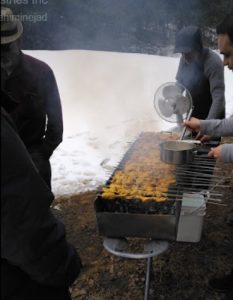 We offer the following programs and services:
Hosting meetings focusing on Christian fellowship, worship, prayer and mission.
Renting facilities to local churches, Christian and community groups (Church picnics, camps, youth retreats, etc.)
Hosting Family Fun Days, Men's Breakfasts, Mother and Daughter Tea, Chili Cook Off
Hosting information sessions promoting missions and supporting various organizations in that work.
Hosting regular events for local immigrant families to facilitate integration into the community and to improve English language skills.
Please contact us if we can serve you in any of these ways.